Welcome to AngelHappiness
Angel Message

We see the goodness in your heart and the kindness in your actions. We see the love you share and feel for others. We see your greatest qualities. Look in the mirror and love yourself as we love you. See your loving, caring, kind qualities as we see them in you. Know that goodness is in all. When you identify the love in others, you naturally magnetize more and more of this love into your life.

Blessings!
Your Loving Angels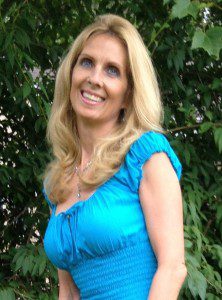 I am thrilled you have come to explore AngelHappiness, for it is our mission to Empower You with the Gentle Guidance from Your Angels, and to Enhance Your Spiritual Life.
Would you like to learn how to connect with your angels or loved ones in spirit? Are you looking for inspiration, guidance and healing? Have you seen "signs" which you think may be coincidental but wonder what they mean? Are you seeking to enhance your spiritual awareness?
Since 2001, I have worked with the angelic realm to bring loving guidance into my life and the lives of others. I communicate with the angels and loved ones in spirit, and aspire to share their messages from a place of healing and love. With the angels' divine messages and loving support, I provide readings to bring inspiration, insight, clarity, validation, hope and guidance, to serve each individual's needs. In addition to angelic readings, my passion is teaching, where I have dedicated myself to enlighten adults, teenagers and children on how to connect with the angels, how to receive their loving messages, how to ask the angels for help, and how to recognize Angel signs. I offer a variety of workshops: Angels 101, Forgiveness and Your Angels, How to Communicate with Your Angels, Healing with the Archangels, Angel Signs/Numbers, Angel Card Readings, Crystals & Angels, Children and Teenage Workshops. 
Thank you for visiting AngelHappiness. It is my vision that the AngelHappiness workshops and Angelic readings will be resources to strengthen your connection with the Divine, and to provide insight, healing and tools to live a balanced and empowered life. With the angels' support, it is my privilege to assist you on your life path immersed in love and happiness. Angels are my passion and I welcome you to share in this journey of spiritual enlightenment.
Angel Love,


FREE!
HOST AN ANGEL CLASS or ANGEL READING GATHERING at YOUR HOME and RECEIVE A

FREE ANGEL READING!

Contact: Robin@Angelhappiness.com for further information
Robin's Education
Certified Angelspeake™ Facilitator / Mediumship Certifications / Angelights Messenger Certification / Certified Angel Card Reader™ / Reiki Practitioner Certification.
Robin continuously enhances her spiritual skills by attending workshops, teaching classes, and working daily with the angels.