Welcome to AngelHappiness
Weekly Angel Message

We see the goodness in your heart and the kindness in your actions. We see the love you share and feel for others. We see your greatest qualities. Look in the mirror and love yourself as we love you. See your loving, caring, kind qualities as we see them in you. Know that goodness is in all. When you identify the love in others, you naturally magnetize more and more of this love into your life.

Blessings!
Your Loving Angels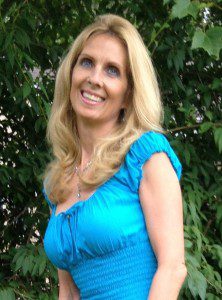 I am thrilled you have come to explore AngelHappiness, for it is my mission to Empower You with the Gentle Guidance from Your Angels, and to Enhance Your Spiritual Life.
Would you like to learn how to connect and communicate with your angels? Are you looking for inspiration, guidance and healing? Have you seen "signs" that you think may be coincidental, but wonder what they mean? Are you seeking to enhance your spiritual awareness? Are you wondering what messages your angels and loved ones have for you?
Since 2001, I have worked with the Divine Angels and spiritual teachers to learn, and ultimately enlighten others, about the angels' powerful existence. I am honored to have taught hundreds of individuals how to connect with the heavenly spirit realm, how to receive their loving messages, and how to recognize their encouraging signs.  All messages are illuminated with love, support, hope and inspiration.
With the AngelHappiness workshops, you will discover the valuable roles the angels play in our life, how easy it is to ask them for help, and how they support us with their healing and loving guidance. Everyone is blessed with the ability to connect with their spiritual support team, and with the help from our angels, we will awaken your inner knowing. In addition to the workshops, Angel readings are extremely beneficial. An Angel reading will help remove blocks, provide guidance and insight to move forward on your path, solve problems, answer questions, and open your heart to love life.
Thank you for visiting AngelHappiness. It is my vision that the AngelHappiness workshops will be a resource to strengthen your connection with the Divine, and to provide insight, healing and tools to live a more balanced and empowered life. With the angels' support, it is my privilege to assist you on your path towards a life immersed in love, happiness and healing. Angels are my passion and I welcome you to share in this journey of spiritual enlightenment.
Angel Love,


FREE!
HOST AN ANGEL CLASS or ANGEL READING GATHERING at YOUR HOME and RECEIVE A

FREE ANGEL READING!

Contact: Robin@Angelhappiness.com for further information